On the site of the former Crest fire station, the Art Center invites you to discover the diversity of artistic expression, between modern and contemporary art.
A center to discover art through an exhibition of 200 m².
A center to understand art thanks to mediation actions.
A center to experience art with introductory art workshops.
Welcome to the Art Center of Crest, open to everybody.
#CUBISM IN DRÔME
from the 4th June to the 22nd September 2019
This exhibition tells the life of painters who have chosen to confront their theories with local landscapes.

Three protagonists : Albert Gleizes, André Lhote and Vanber, three different courses but the same taste for sharing an artistic vision.
This exhibition is focused on a new vision of these artists. Martial Duvert, curator, wants to trace these different artistic itineraries.
ANDRE LHOTE (1885 – 1962)
In 1926, he chose Mirmande, in parallel with his teaching in Paris. He wants an « academy in the fields » that he animates from summer season. He wrote « Small Routes for Artists » which encourages a large number of artists to settle in the region and emphasizes the beauty of the landscapes and the financial benefits that make life easier for young artists.
ALBERT GLEIZES (1881 – 1953)
He arrived in 1927, in an important house of sailors in Serrières, on the banks of the Rhône, and rented o residence, Moly-Sabata, in Sablons (Isère) : prestigious place, which is the starting point of a community of artists.
For Albert Gleizes, painting meets very specific rules. His publications on this subject are numerous, the most remarkable of which will be « Painting and its laws ».
Anne Dangar leaves Australia to join him, after reading his manifesto in favor of Cubism. She will be 'the soul of Moly » until her death.
VANBER – ALBERT VOISIN (1905 – 1994)
He joined his two friends by bike, each summer, with his wife Madeleine Théry, they live in Charmes sur Rhône. Later he moved to Crest alone.
He does not form an academy of artists, but he has the will to make known the Parisian artistic life to the provincials and encourage the local artistic vocations. « Art et Jeunesse » takes off thanks to his friends (Alain Rais, Jacques Clerc…). Each year, they organize exhibitions that surprise by the quality of the guests. Picasso, Zao Wou-Ki, Robert and Sonia Delaunay are exposed in the middle of local artists like Jacques Pouchain, Alain Borne and many others.
#3D-3 TERRRES
Collective exhibition of 3D printed ceramics
from saturday 30th november to sunday 22nd decembre 2019

3D-3 TERRES is a collaborative project who brings together thirty partners questioning the evolution of ceramics and the arrival of new technologies in the scope of artistic professions. Animated by 8 Fablab and Cap Rural, the project allows 18 ceramic professionals (designers, potters, artists…) to discover and explore the numeric craft tools of 8 Fablab during 3 workshops.
#CONTEMPORARY TAPESTRY
Collection of the City and the Cité Internationale of Aubusson
from saturday 6th to sunday 28th april 2019
The great names of contemporary Franch tapestries will be in the spotlight during the month of April 2019. The works of Jean Lurçat will be in perfect harmony with Dom Robert, Jean Picart-Le-Doux or Jacques Cinquin.
This exhibition is an opportunity to discover rare artworks signed by great artists.
The threads of color adjust, knot, weave together to bring out tapestry, whether from Calder or Combas to name a few.
On saturday 6th and sunday 7th april, on the occasion of the European Days of Crafts, we will have the pleasure to welcome a master weaver who will make demmonstrations on a horizontal low warp loom. 
#ETIENNE NOEL
Painting / Ceramics / Glassware
Étienne Noel (1885-1964), a catalyst among artists, has left his mark on the world of painting, ceramics and glassware.
Between Paris, Dieulefit, Nice and Brittany, his artworks reveal the delicate sensitivity and deepest thoughts  of a complete artist.
Exhibition takes place from 15th of June to the 31st of August 2018, and supported by Martial Duvert, the exhibition curator.
SAVE THE DATE
Booking recommended – ticket numbers limited
Reservation at 09 61 67 27 33 or contact@centredartdecrest.fr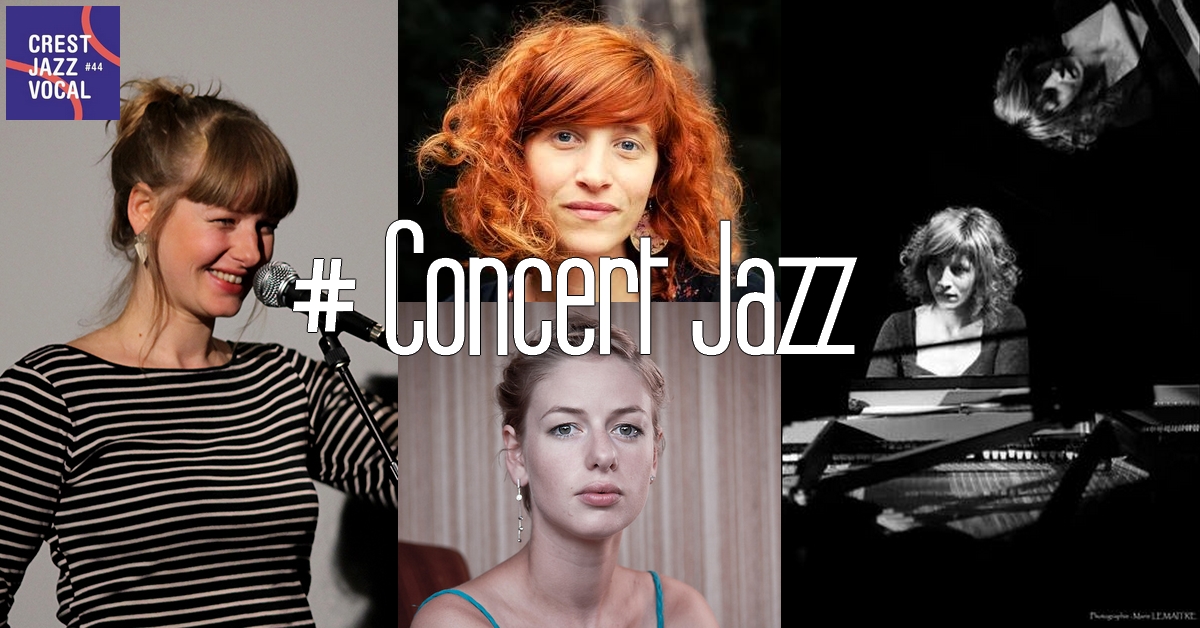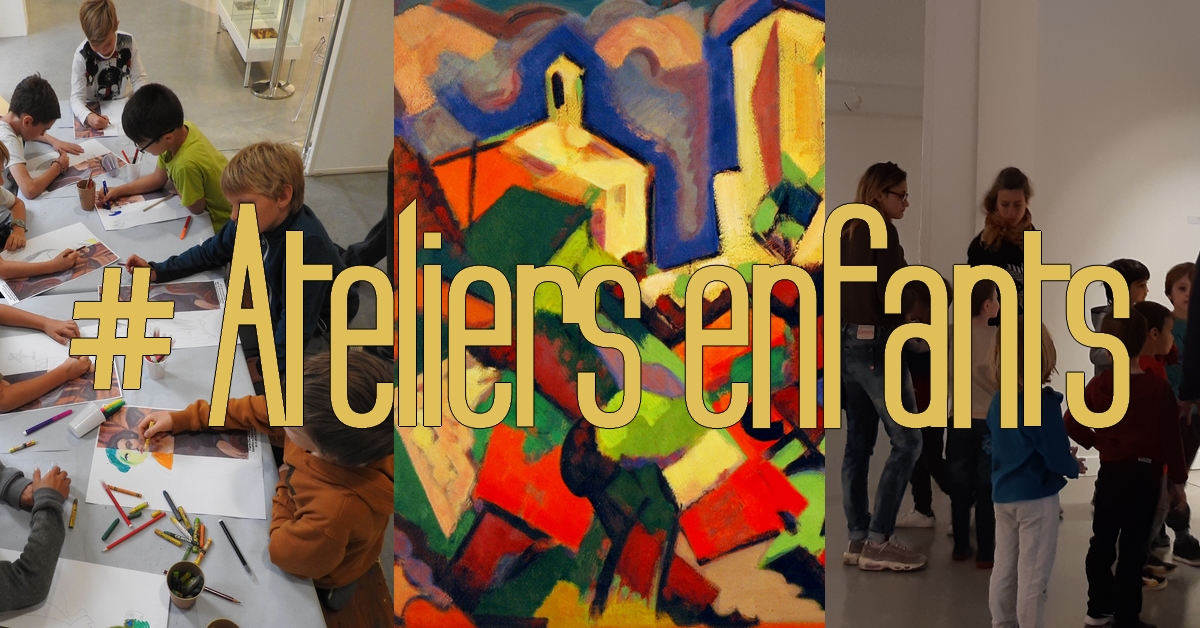 # Art creation workshops
Wednesday  10th  and 24th of july, 7th and 21st of august at 3 pm
Artistic workshop preceded by a visit of the exhibition specially adapted to children and the theme of the workshop
Price : 3 € per child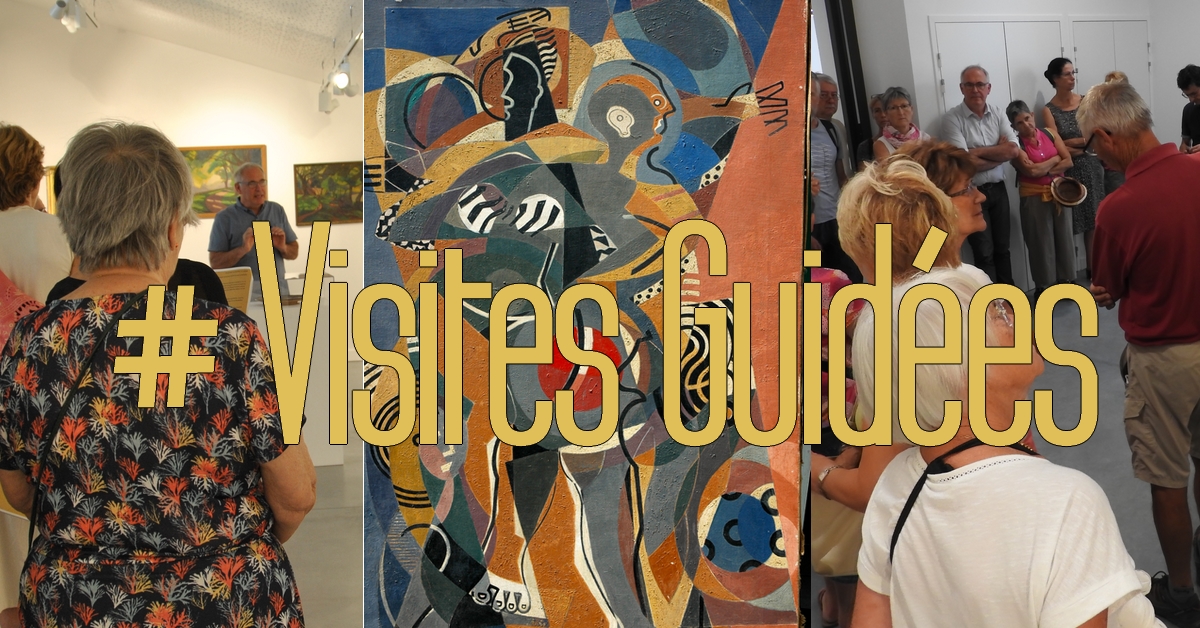 # Guided tour
The wednesdays  at 5 pm and the sundays at 4 pm
Come discover the story of Albert Gleizes, André Lhote and Vanber accompanied by Martial Duvert, curator of the exhibition

Price : inclued in the price entry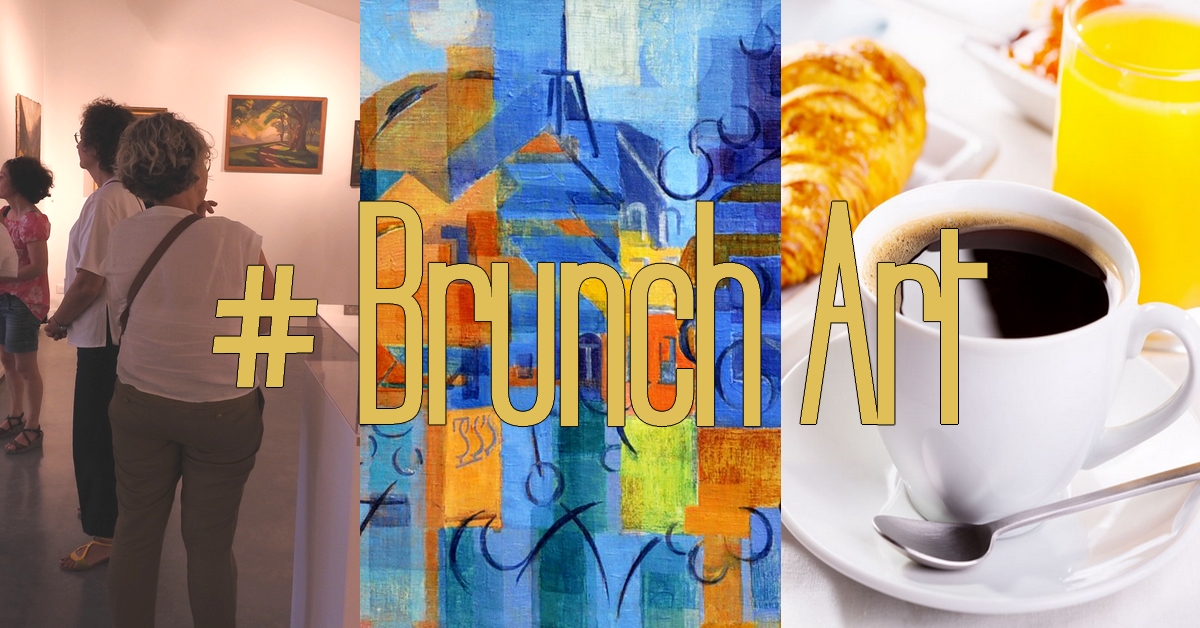 # Brunch Art
Saturday  29th of june, 27th of july and 31st of august  at 11 am
Come feed your curiosity and satiate your appetite with the Brunch art. We offer a quick guided tour of the exhibition followed by a moment of conviviality around a buffet
Price : included in the price entry
Preparing for your visit
Days, schedule, prices and getting there
Place du Champ-de-mars
26400 Crest
09 61 67 27 33
contact@centredartdecrest.fr
Facebook : Centre d'Art de Crest
Wednesday, Thursday and Sunday : from 2 pm to 6:30 pm
Friday and Saturday : from 10 am to 12:30 am and from 2 pm to 6:30 pm
| | |
| --- | --- |
| Adult | € 5 |
| Student, job seeker, disability card holder, large family card holder, tax credit beneficiary | € 3 |
| Under the age of 18 | Free entrance |
| Groups of 10 people | € 3 per person |
– 1h15 from Lyon by car
– 35 minutes from High Speed Train (TGV) Railway station
– Crest Railway station (SNCF)
– Free parking for buses and cars, walking distance from the Art Center
Galerie Duvert 
Art Gallery, and antiquity of XXe century
Place du Champ-de-Mars – CREST
04 75 25 31 41
www.antiquites-duvert.fr
Galerie Espace Liberté
Promotion place of Contemporay and modern art and various form of artistic expression
5, rue des Alpes – CREST
09 52 37 99 86
www.galerieespaceliberte.fr
galerieespaceliberte@gmail.com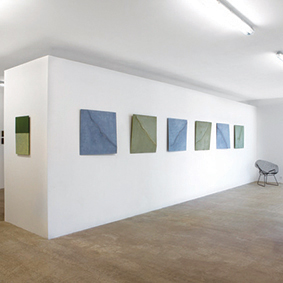 imprints-Galerie
Art gallery, Publishing house of print and artist book
14, rue Jean Rousset – CREST
06 41 22 02 11
www.imprints-galerie.com
imprints@orange.fr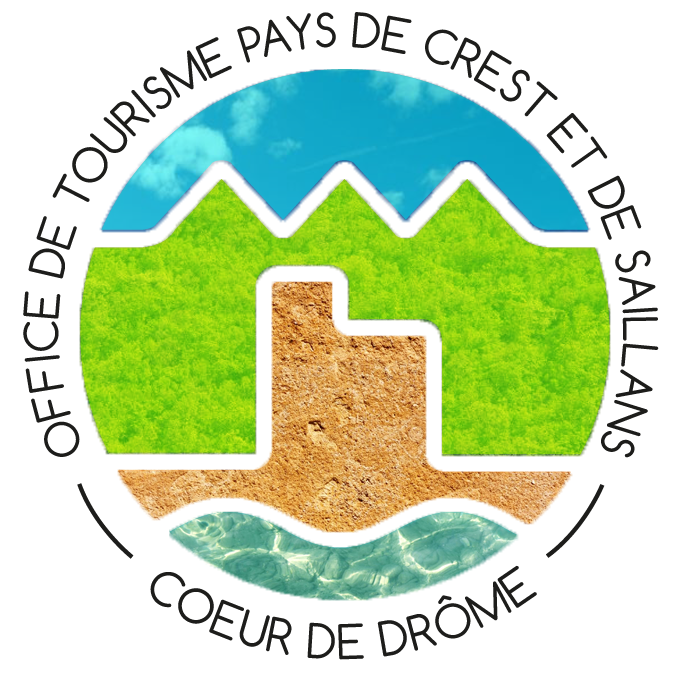 Tourism office – Pays de Crest et de Saillans – Coeur de Drôme
Place de l'église – CREST
04 75 25 11 38
www.valleedeladrome-tourisme.com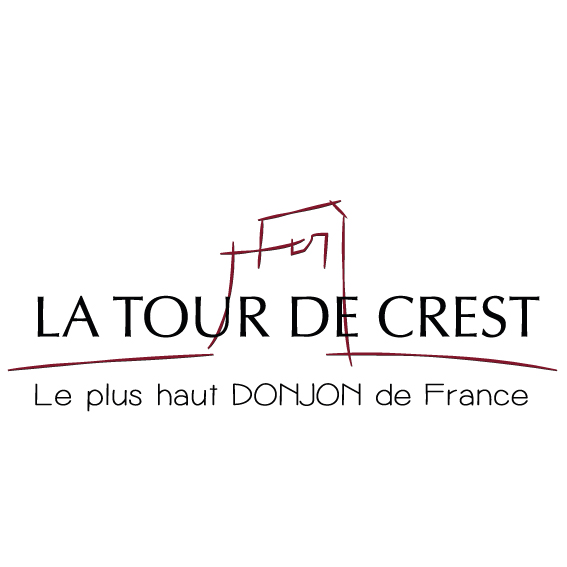 Tower of Crest
Chemin du Donjon – CREST
04 75 25 32 53
www.tourdecrest.com
tour@mairie-crest.fr