On the rehabilitated site of the former Crest fire station, the Art Center is a municipal facility of 200 m² dedicated to temporary exhibitions.
The center hosts exhibitions that invite to discover the diversity of artistic expressions, between modern times,  art and crafts and contemporary art.
As part of its exhibitions at the Art Center, the City of Crest offers a program of events and educational animations to share art and techniques with all audiences.
# Aux petits bonheurs


Poster exhibition in public space in Crest



from July 11 to September 20, 2020
Aux petits bonheurs is an exhibition visible in the streets of Crest and at the Art Cener throughout the summer. The exhibition is made up of screen-printed images created by 15 artists, mainly from Drôme ‒ graphic designers, illustrators, cartoonists, visual artists.
Nearly 250 large format posters are displayed in public space in all areas of Crest. Locals and visitors discover them haphazardly as they move around the city.
The quantity of images and the vast geographical perimeter covered by the exhibition make it a veritable graphic festival in public space, an exhibition open 24 hours a day, 7 days a week.
At the Art Center are gathered the fifteen posters with in-depth lighting on the content of the works and the artists.
Life is made of ups and downs, it is well known. The exhibition Aux petits bonheurs chooses the height. She enthusiastically climbs the sunny slopes and only turns around to note with satisfaction the progress made. His glass is always half full. His graphic creations smile from far or near, at the pedestrians who meet them at the end of their street, at the bottom of their building, in the streets of the city center, on the quays of the Drôme, near their favorite shops; at the cyclists and car drivers at a crossroads, at the entrance to a parking lot, near the road. The exhibition escaped from the walls of the Art Center, invests the city with its happiness and signals to all, young and old. She kisses us… visually, she hits us on the back… graphically.
As a collective work, Aux petits bonheurs is a collection of references to the joys of everyday life. The references sometimes come from collective culture (song lyrics, film replicas, literary and poetic works), sometimes from the universe of the artists. With or without words, figured or abstract, the fifteen images of the exhibition together carry a message that can be read in relation to the floating period that we are going through.
The artists

Preparing for your visit
Days, schedule, prices and getting there
Place du Champ-de-mars
26400 Crest
09 61 67 27 33
contact@centredartdecrest.fr
Facebook : Centre d'Art de Crest
Wednesday, Thursday and Sunday : from 2 pm to 6:30 pm
Friday and Saturday : from 10 am to 12:30 am and from 2 pm to 6:30 pm
| | |
| --- | --- |
| Adult | € 5 |
| Student, job seeker, disability card holder, large family card holder, tax credit beneficiary | € 3 |
| Under the age of 18 | Free entrance |
| Groups of 10 people | € 3 per person |
– 1h15 from Lyon by car
– 35 minutes from High Speed Train (TGV) Railway station
– Crest Railway station (SNCF)
– Free parking for buses and cars, walking distance from the Art Center
Galerie Duvert 
Art Gallery and antiquity of XXe century
Place du Champ-de-Mars – CREST
04 75 25 31 41
www.antiquites-duvert.fr
Galerie Espace Liberté
Promotion place of Contemporay and modern art and various form of artistic expression
5, rue des Alpes – CREST
09 52 37 99 86
www.galerieespaceliberte.fr
galerieespaceliberte@gmail.com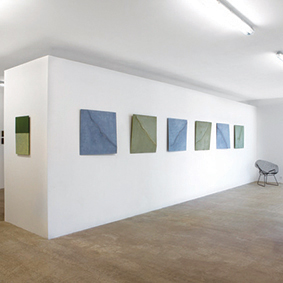 imprints-Galerie
Art gallery, Publishing house of print and artist book
14, rue Jean Rousset – CREST
06 41 22 02 11
www.imprints-galerie.com
imprints@orange.fr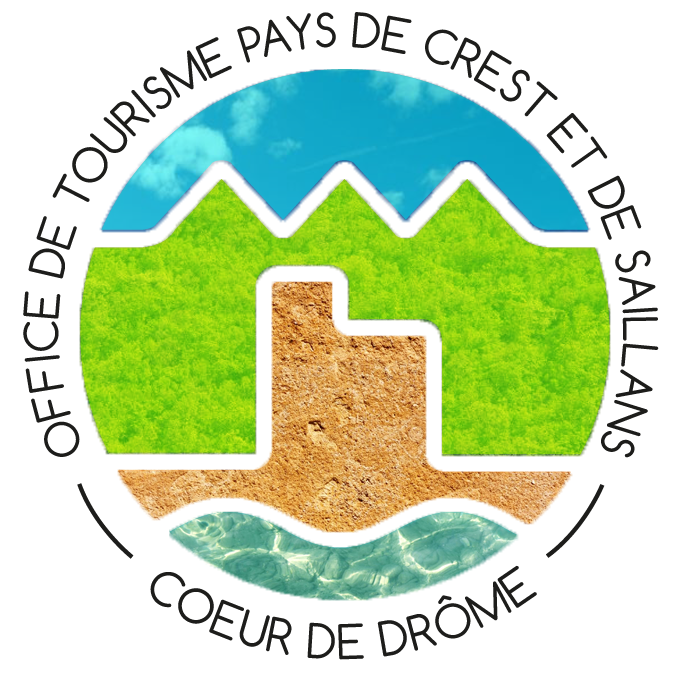 Tourism office – Pays de Crest et de Saillans – Coeur de Drôme
Place de l'église – CREST
04 75 25 11 38
www.valleedeladrome-tourisme.com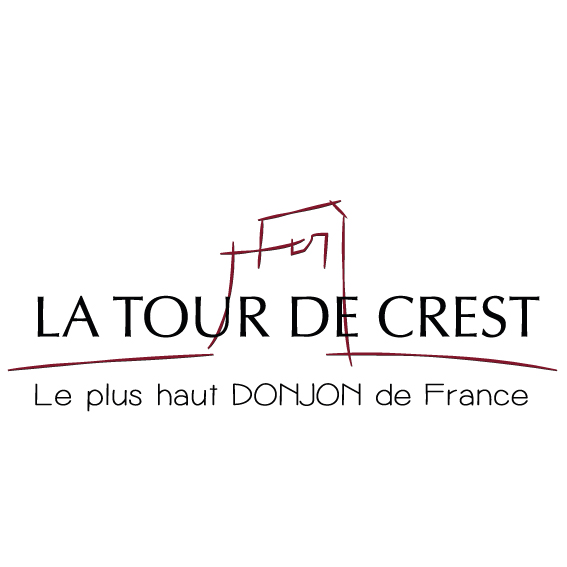 Tower of Crest
Chemin du Donjon – CREST
04 75 25 32 53
www.tourdecrest.com
 accueil@tourdecrest.fr