On the rehabilitated site of the former Crest fire station, the Art Center is a municipal facility of 200 m² dedicated to temporary exhibitions.
The center hosts exhibitions that invite to discover the diversity of artistic expressions, between modern times,  art and crafts and contemporary art.
As part of its exhibitions at the Art Center, the City of Crest offers a program of events and educational animations to share art and techniques with all audiences.
Pierre Tal Coat et André du Bouchet
July 13 – October 8, 2023
« Do you know the Drôme? We should travel through it. Perhaps one day, illustrating du Bouchet, we will be able in its massifs, its rocks, forests and waters, to find the equivalence of this writing by him. (…)
Beautiful dark purple fields against the sky, rocking, pristine land. The Drôme! »
Pierre Tal Coat, Letter to Françoise Simecek, 13.05.1972
Among the poets of the 20th century, André du Bouchet (1924-2001) is an inventor, a creator of forms like Stéphane Mallarmé was in the previous century. On the page, between his words, space plays an essential role. The white, the air make the poems breathe and it sometimes takes long strides to pass from one fragment to another.
André du Bouchet, had met Pierre Tal Coat in 1948, when the painter lived in Château Noir, in the hills of Aix-en-Provence. Until the disappearance of his friend, but also until his own disappearance (until his very last days in April 2001, at the hospital in Crest), he never stopped questioning himself (and write) on the unique adventure of « this great painter ».
Remember that André du Bouchet affixed his (typed) pages to the walls of the room where he worked, in Paris or in Truinas: he had, so to speak, a studio (or rather two). And, to tell the truth, a vast construction site. « I'm a painter! » he said, smiling to his loved ones…
In his huge studio in Dormont (not far from Giverny), Pierre Tal Coat (1905-1985) sought to find an organic harmony between painting and nature, between the material of his paint and the surrounding world: hundreds of paintings lived there, waiting… just like hundreds of pages of André du Bouchet waiting for the rapidity of a glance, the flash of a seizure until the « precipitate » of the poem.
The exhibition, through paintings, drawings, books…, explores the links between the poet and the painter.
Curator: Jean-Pascal Léger.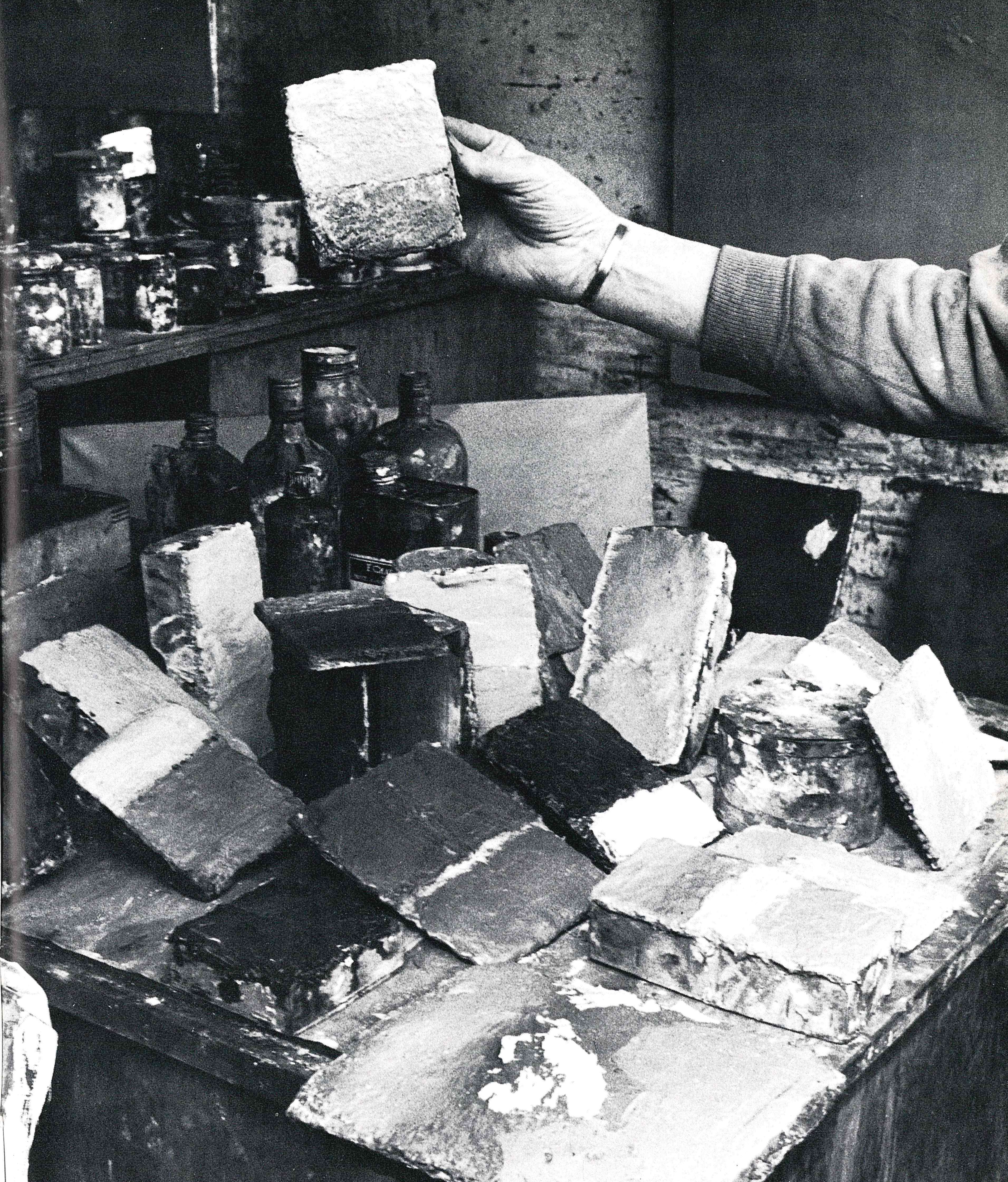 Photo credit : Towards the curvature – Tal Coat's workshop – Michel Dieuzaide – Editions Clivages – 1983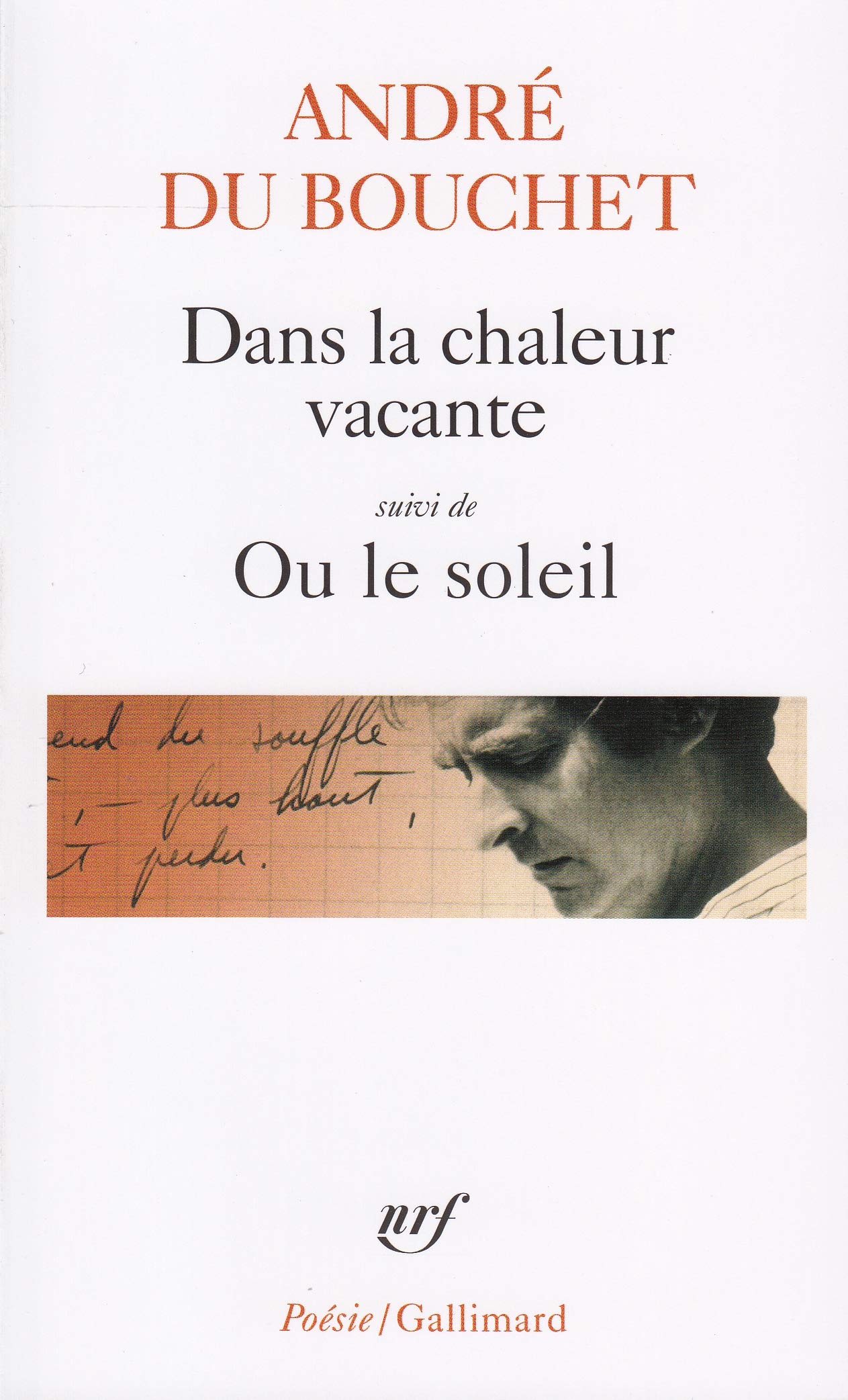 Photo credit : André du Bouchet – In the heat
# Meeting with designers

Wednesday, March 29 at 6:30 pm
The Entre Autre studio (Crest) will present its « desire what is thrown away » coffee maker and Thomas Merlin will introduce you to the Canoë chair from FabUnit (Eurre).
Free admission, limited seating available. Reservation recommended on 04 75 76 61 38 or reservation@mairie-crest.fr.
# Meeting with a collector

Sunday, April 2 at 4 pm
Meeting with Martial Duvert (Galerie Duvert) who will introduce you to some emblematic objects from his design collection, present in our exhibition.
Free access with the Art Center entrance ticket
# Meeting with a collector

Wednesday, April 19 at 5 pm
Meeting with Patrik Jonas, design lover, collector and lender of objects present in our exhibition.
Free access with the Art Center entrance ticket
Preparing for your visit
Days, schedule, prices and getting there
Place Medvode (Champ-de-mars)
26400 Crest
09 61 67 27 33 / 04 75 76 61 38
contact@centredartdecrest.fr
Facebook : Centre d'Art de Crest
Wednesday to Sunday : 2 pm – 6.30 pm
Adult
€ 5

Student, job seeker, disability card holder, large family card holder, tax credit beneficiary

€ 3
Family
(2 adults with children)
€ 8
Under the age of 18
Free entrance

Groups of 10 people

€ 3 per person
Annual Pass :

Full price : 10 €

Reduced price : 6 €
– 1h15 from Lyon by car
– 35 minutes from High Speed Train (TGV) Railway station
– Crest Railway station (SNCF)
– Free parking for buses and cars, walking distance from the Art Center
Galerie Duvert 
Art Gallery and antiquity of XXe century
Place du Champ-de-Mars – CREST
04 75 25 31 41
www.antiquites-duvert.fr
Galerie Espace Liberté
Promotion place of Contemporay and modern art and various form of artistic expression
5, rue des Alpes – CREST
09 52 37 99 86
www.galerieespaceliberte.fr
galerieespaceliberte@gmail.com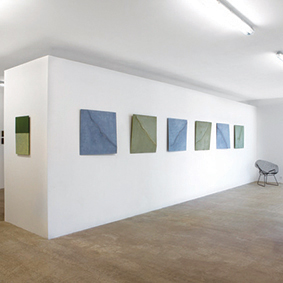 imprints-Galerie
Art gallery, Publishing house of print and artist book
14, rue Jean Rousset – CREST
06 41 22 02 11
www.imprints-galerie.com
imprints@orange.fr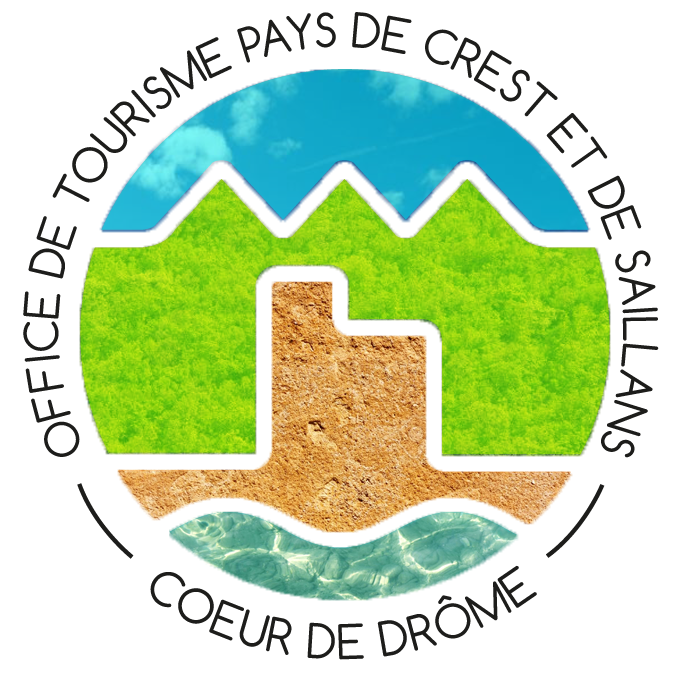 Tourism office – Pays de Crest et de Saillans – Coeur de Drôme
Place de l'église – CREST
04 75 25 11 38
www.valleedeladrome-tourisme.com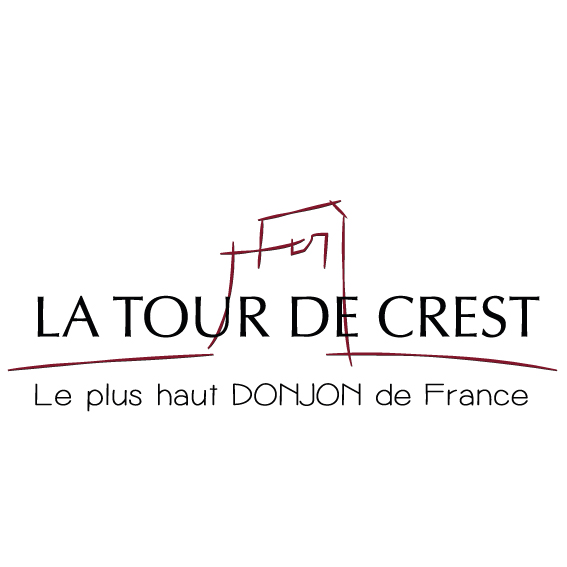 Tower of Crest
Chemin du Donjon – CREST
04 75 25 32 53
www.tourdecrest.com
 accueil@tourdecrest.fr