# CUBISME IN DRÔME
from the 4th of june to the 22nd of september 2019
This exhibition tells the life of painters who have chosen to confront their theories with local landscapes.

Three protagonists : Albert Gleizes, André Lhote and Vanber, three different courses but the same taste for sharing an artistic vision.
This exhibition is focused on a new vision of these artists. Martial Duvert, curator, wants to trace these different artistic itineraries.
ANDRE LHOTE (1885 – 1962)
In 1926, he chose Mirmande, in parallel with his teaching in Paris. He wants an « academy in the fields » that he animates from summer season. He wrote « Small Routes for Artists » which encourages a large number of artists to settle in the region and emphasizes the beauty of the landscapes and the financial benefits that make life easier for young artists.
ALBERT GLEIZES (1881 – 1953)
He arrived in 1927, in an important house of sailors in Serrières, on the banks of the Rhône, and rented o residence, Moly-Sabata, in Sablons (Isère) : prestigious place, which is the starting point of a community of artists.
For Albert Gleizes, painting meets very specific rules. His publications on this subject are numerous, the most remarkable of which will be « Painting and its laws ».
Anne Dangar leaves Australia to join him, after reading his manifesto in favor of Cubism. She will be 'the soul of Moly » until her death.
VANBER – ALBERT VOISIN (1905 – 1994)
He joined his two friends by bike, each summer, with his wife Madeleine Théry, they live in Charmes sur Rhône. Later he moved to Crest alone.
He does not form an academy of artists, but he has the will to make known the Parisian artistic life to the provincials and encourage the local artistic vocations. « Art et Jeunesse » takes off thanks to his friends (Alain Rais, Jacques Clerc…). Each year, they organize exhibitions that surprise by the quality of the guests. Picasso, Zao Wou-Ki, Robert and Sonia Delaunay are exposed in the middle of local artists like Jacques Pouchain, Alain Borne and many others.
SAVE THE DATE

# European Heritage Days

Saturday 21st and sunday 22nd of september
During the European Heritage Days, the Centre d'art is exceptionally open saturday and sunday from 10 am to 12.30 and from 2 pm to 6.30 pm. Several guided tour by the exhibition curator, Martial Duvert, will take place.
Saturday : guided tour at 3 pm and 5 pm.
Sunday : guided tour at 10.30 am, 3 pm and 5 pm.
Price : Free entry
The Duvert gallery nearby the Centre d'art is open too and in free entry. Don't hesitate to go visit it !

To see the entire activites program for Crest, you can follow the link here.
# Guided tour

The wednesdays  at 5 pm and the sundays at 4 pm
Come discover the story of Albert Gleizes, André Lhote and Vanber accompanied by Martial Duvert, curator of the exhibition
Price : inclued in the price entry
# Jazz Concert : Sandrine Marchetti and Célia Tranchand
Wednesday 31st july  from 7 pm to 9 pm
Jazz concert of the new duet Célia Tranchand (voice) and Sandrine Marchetti (piano), in collaboration with the  Crest Jazz Vocal festival.

Free entry
# Art creation workshops
Wednesday  10th  and 24th of july, 7th and 21st of august at 3 pm
Artistic workshop preceded by a visit of the exhibition specially adapted to children and the theme of the workshop
Price : 3 € per child
Reservation at 09 61 67 27 33 or contact@centredartdecrest.fr
# Brunch Art
Saturday  29th of june, 27th of july and 31st of august  at 11 am
Come feed your curiosity and satiate your appetite with the Brunch art. We offer a quick guided tour of the exhibition followed by a moment of conviviality around a buffet
Price : included in the price entry
Reservation at 09 61 67 27 33 or contact@centredartdecrest.fr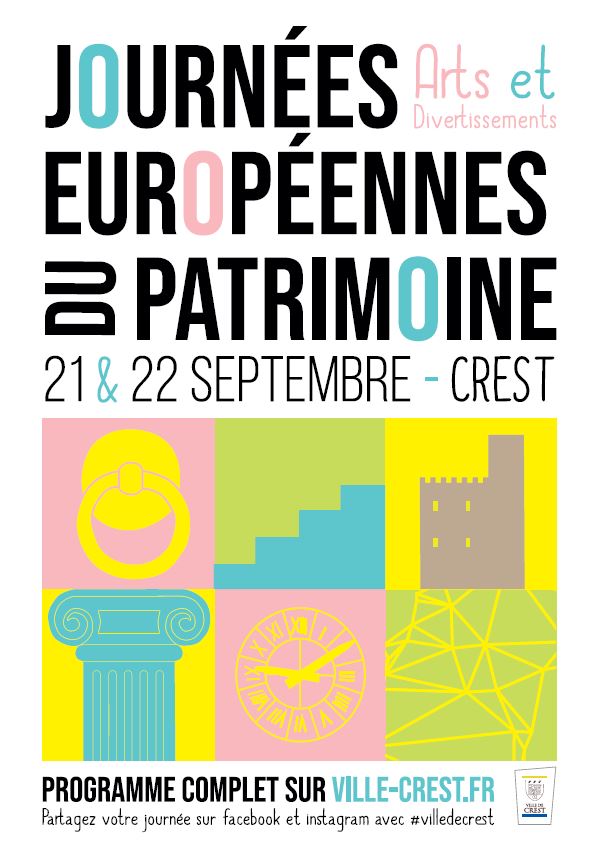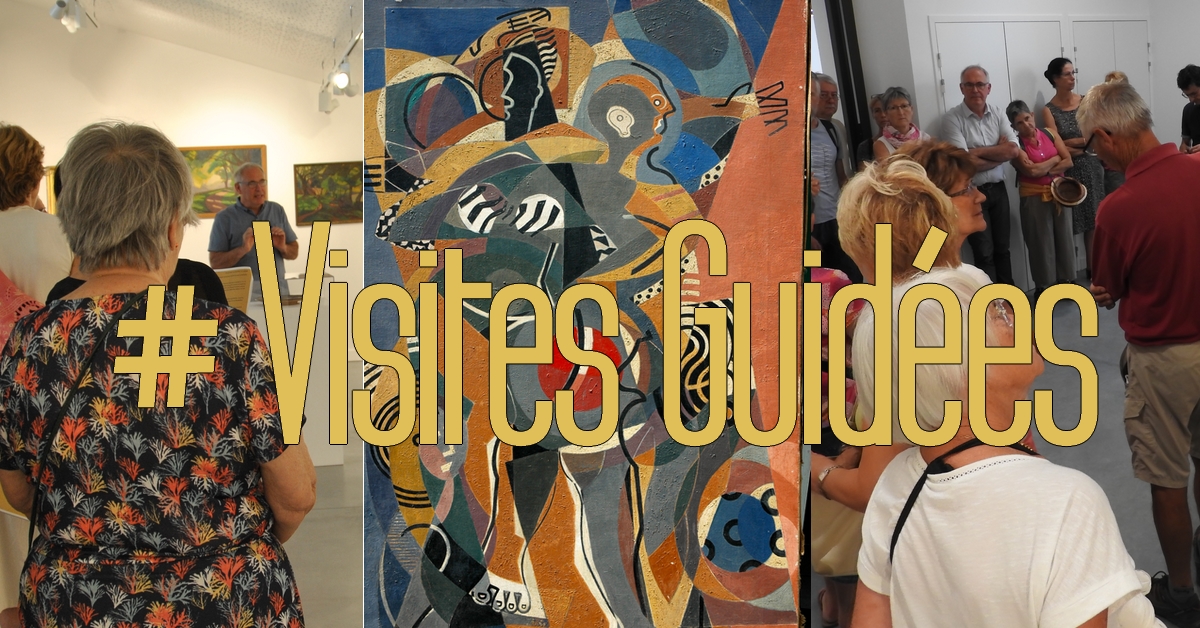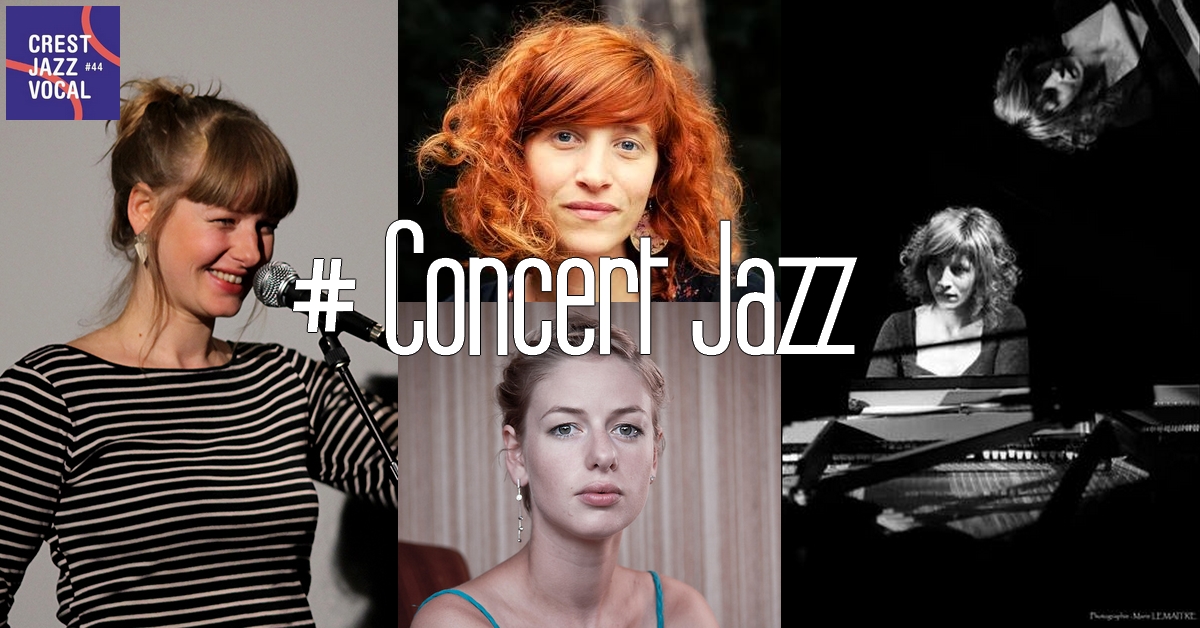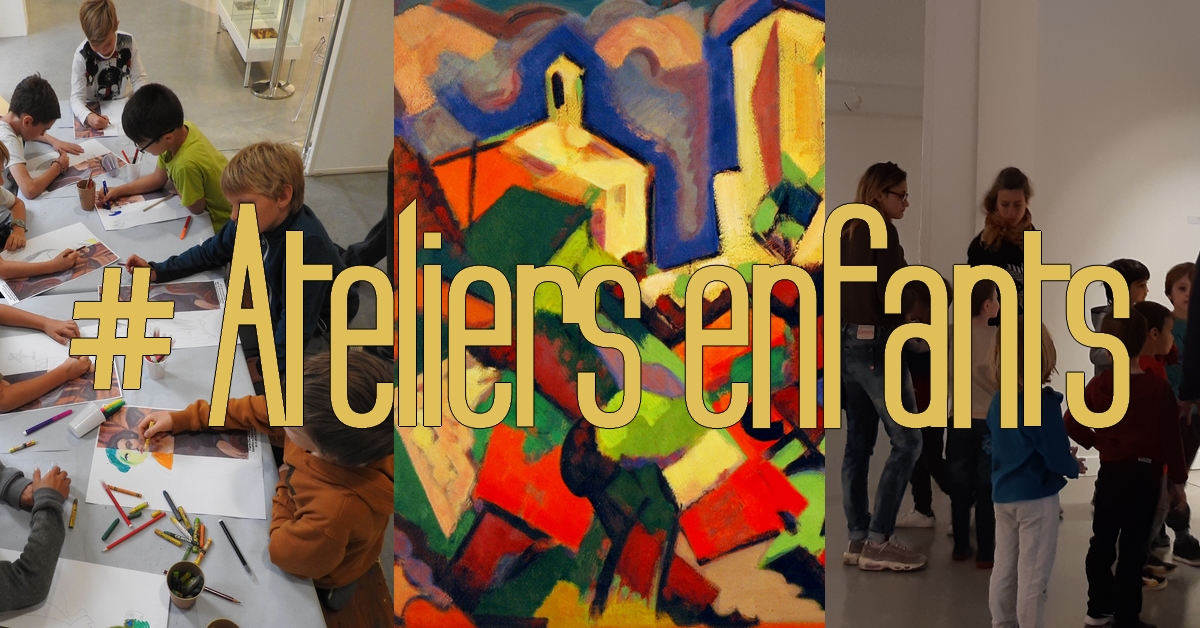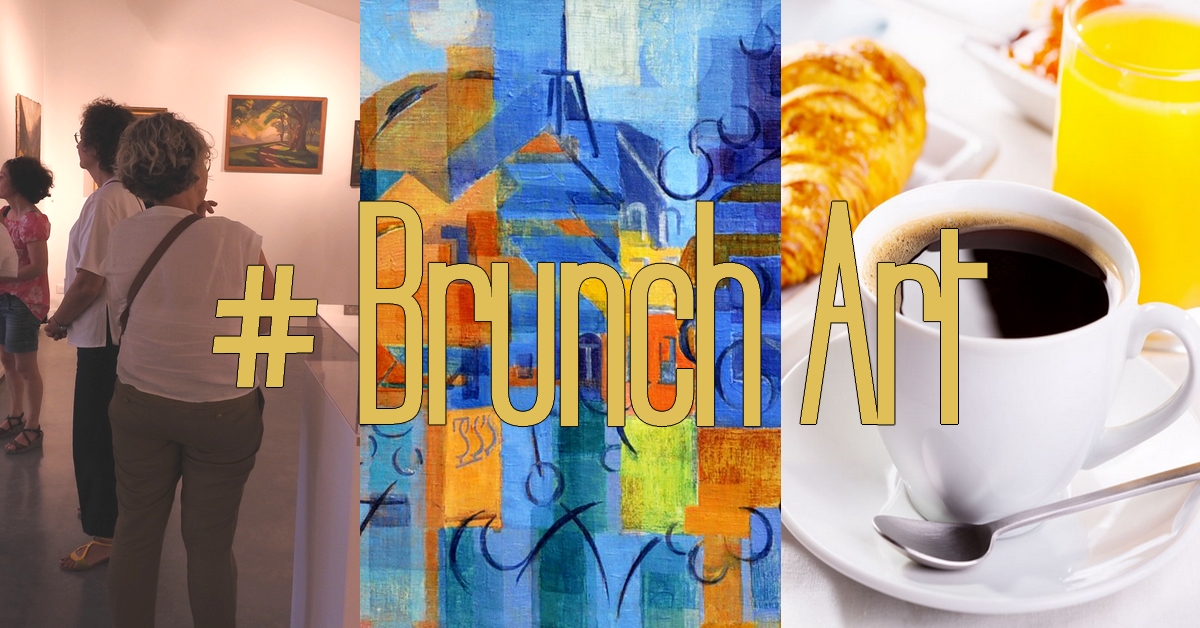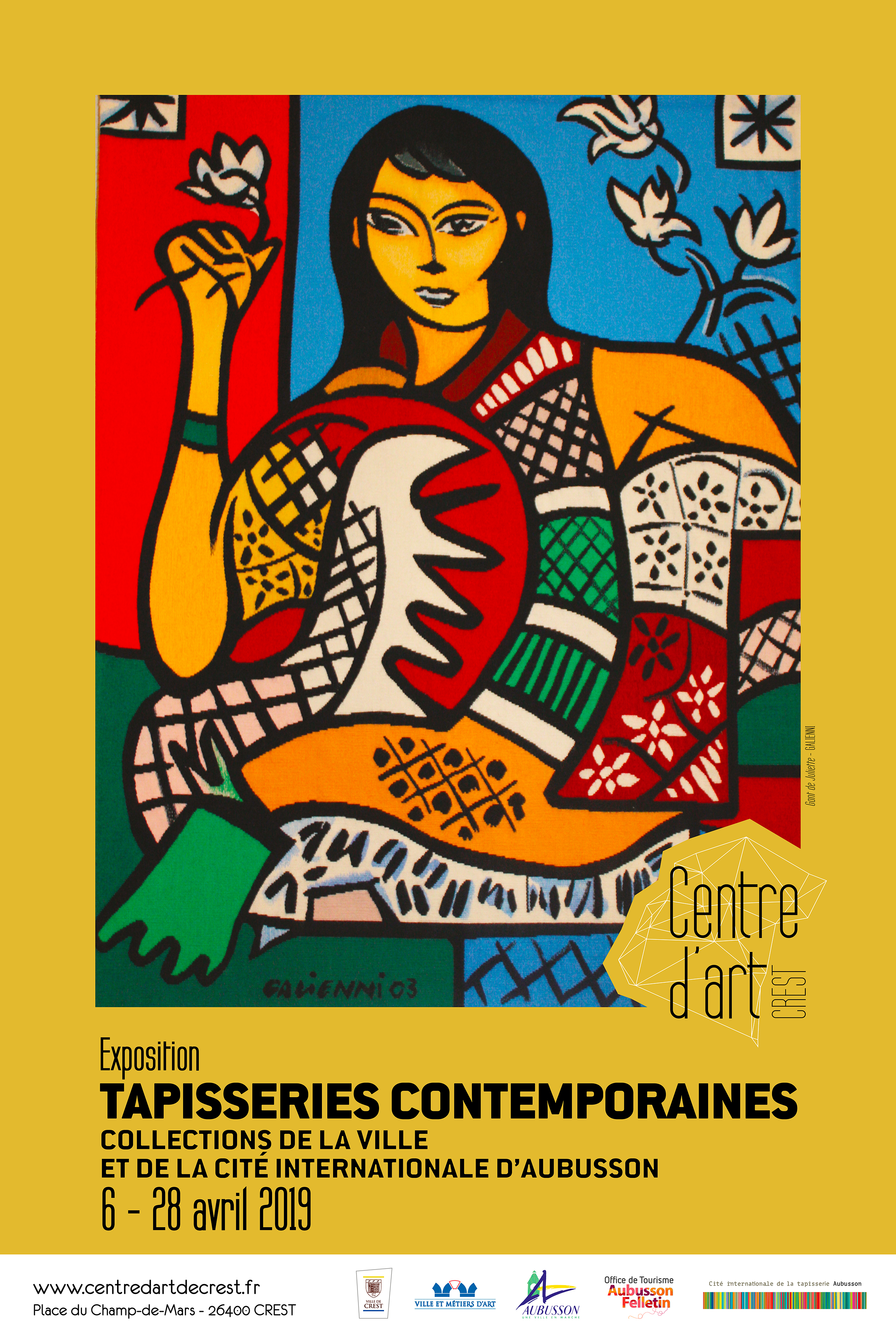 #CONTEMPORARY TAPESTRY
Collection of the City an the Cité Internationale of Aubusson
from saturday 6th to sunday 28th april 2019
The great names of contemporary Franch tapestries will be in the spotlight during the month of April 2019. The works of Jean Lurçat will be in perfect harmony with Dom Robert, Jean Picart-Le-Doux or Jacques Cinquin.
This exhibition is an opportunity to discover rare artworks signed by great artists.
The threads of color adjust, knot, weave together to bring out tapestry, whether from Calder or Combas to name a few.
This exceptional collection of tapestries belongs to the city of Aubusson and Cité internationale. This exhibition, part of the European day of Art professions, is an opportunity to replace the Aubusson tapestry and its savoir-faire, recognized intangible cultural heritage of Humanity, in a process of transmission and opening to all audiences.
Tapestry has always been an integral part of the decorative arts. For centuries it has been the transposition of famous paintings by anonymous artists. Then, from the inter-war period, contemporary artists appropriated the tapestry and transformed its use. This modern and contemporary approach, highlighted in Crest, shows that tapestry is and remains a living and creative art in constant evolution.
On saturday 6th and sunday 7th april, on the occasion of the European days of Art profession, we will have the pleasure to welcome a master weaver who will make demmonstrations on a horizontal low warp loom.
SAVE THE DATE

ooking recommended – ticket numbers limited
Reservation at 09 61 67 27 33 or contact@centredartdecrest.fr
# Art creation workshops on Oliver Nottellet tapestry

(for children from 6 years old)
Wednesday 17th and 24th of april at 3 pm
Artistic workshop preceded by a visit of the exhibition specially adapted to children and the theme of the workshop
Price : 3 € per child
# Guided tour

Sunday 14th, 21st and 28th of april at 3 pm
Come discover the story of Aubusson's tapestries accompanied by a guide who will focus on the masterpieces of this exceptional savoir-faire
Price : inclueded in the price entry

# Brunch Art
Saturday 20th april at 11 am
Come feed your curiosity and satiate your appetite with the Brunch art. We offer a quick guided tour of the exhibition followed by a moment of conviviality around a buffet
Price : included in the price entry